BORNAY was founded in 1965, although it was not until two years later that business really took off when the company began to supply tubes to the toy makers of Ibi for use in the manufacture of tricycles, skates, dolls' prams, blackboards, etc.
After its consolidation, the company continued growing and expanding the brand. Benefitting from the experience it had acquired, BORNAY diversified its line of business towards other sectors apparently unrelated to the toy sector: metal furniture, school furniture, display cases, greenhouses… In short, all those industries that process precision tubes for mechanical applications that require a high level of precision in their finishing.
The definitive leap in the search for excellence took place when the company started to supply the demanding automotive sector, where all the processes are subject to compliance with strict rules and quality standards that require absolute perfection. The automotive sector is always at the leading edge in the evolution of materials and their respective applications in vehicles.
Our human capital, together with the desire to be a technological reference, has inspired us to draw up strategic plans in our production processes and product finishing. Elements such as speed and efficiency, together with flexible production schedules, have made BORNAY a partner of choice for major brands, establishing alliances with our customers based on mutual trust.
The group is formed by three companies, Bornay, Tuflesa and Comalsid, each of which has specialised in a different division. Thanks to our global outlook, the company is present, with permanent delegations, in France, Germany and Portugal. In addition, we export throughout Europe, to different parts of Latin America (Mexico, Argentina and Brazil) and some countries in Africa such as Morocco and Angola. Therefore, the company is present in the major markets and will continue to promote its brand in the rest of the world.

Specialised in precision tubes and stainless steel tubes.
Bornay's products are used by various sectors, including the automotive, metallic furniture and agricultural sectors.
The company manufactures according to the EN 10305-3, EN 10305-5, EN 10296-2 and EN 10217-7 standards.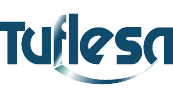 anufacturer of structural tubing according to the EN 10219 standard.
Mainly intended for the construction sector, renewable energies and the construction of greenhouses for agriculture.
Also used by industrial machinery construction companies and warehouses that distribute structural tubing.

Company specialised in additional processes for the manufacture of welded steel tubes. Its activities consist mainly of laser cutting and circular saw cutting.
Find out more about the Bornay Group and its facilities in this video: